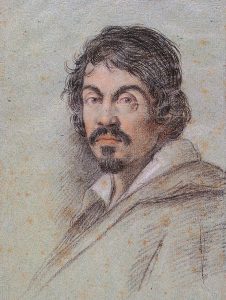 Michelangelo Merisi da Caravaggio, in French Caravage or le Caravage (September 29, 1571 – July 18, 1610), is an Italian painter.With his parents, brothers and sisters, he leaves Milan, infested by the plague, for the small town of Caravaggio. At the age of 13, he joines a painting workshop for 4 years. He is particularly interested in portraiture and still life.
In the early 1600s, he meets with success through prestigious orders and famous collectors. Then, he enters difficult years made of conflicts with the Papal State's justice and a forced exile due to the death of a rival during a duel. He leaves Rome and travels through Naples, Malta and Sicily.
His legitimacy has been restored in the beginning of the 20th century.
His powerful and innovative work revolutionized the 17th century painting with its realism and the use of chiaroscuro technique. He knows fame in his lifetime and has influenced many great painters after him, as evidenced by the appearance of Caravagism.