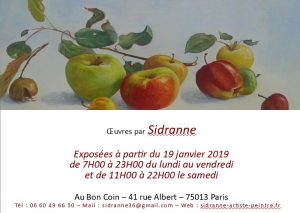 My first exhibition in "solo" from January 19, 2019!
Black stone / Red and white chalk on grey paper – 7,48 x 5,51 inch – Unique work

This year, I've made up my mind, for the summer holidays, we will visit our friends living in the Côte d'Armor. A beautiful region. An old house, entirely with stones, to restore from top to bottom.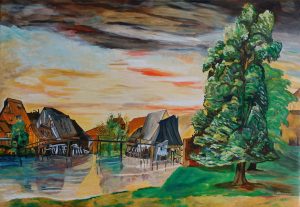 Inspired by Albrecht Dürer (1471-1528) – The mill of the willows (1496) – Oil on canvas – 14,96 x 21,65 inch

Bree crossed the oceans, the moors, the dangers, to land in this lost corner of America.