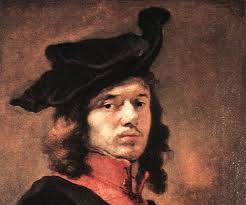 Johannes or Jan Van der Meer, known as Vermeer (October 31, 1632 – December 15, 1675) is a Dutch Baroque painter.We know very little about his life. His reputation is limited to the region of his childhood with few paintings to his credit (an evaluation of 45 paintings in twenty years).
Vermeer reappears only thanks to the art critic and journalist Théophile Thoré-Burger who devotes a series of articles published in 1866 in the Gazette des Beaux-Arts. Supported by the tributes of impressionist painters and writers, such as Marcel Proust, Vermeer gets the rank of masters of the Dutch Golden Age. The two most famous works are The Girl with Pearl and The Dairy.
Vermeer remains the specialist in genre scenes involving mystery and familiarity, joining unique colors, perfect control of light and space, and repeating similar elements from one painting to another.