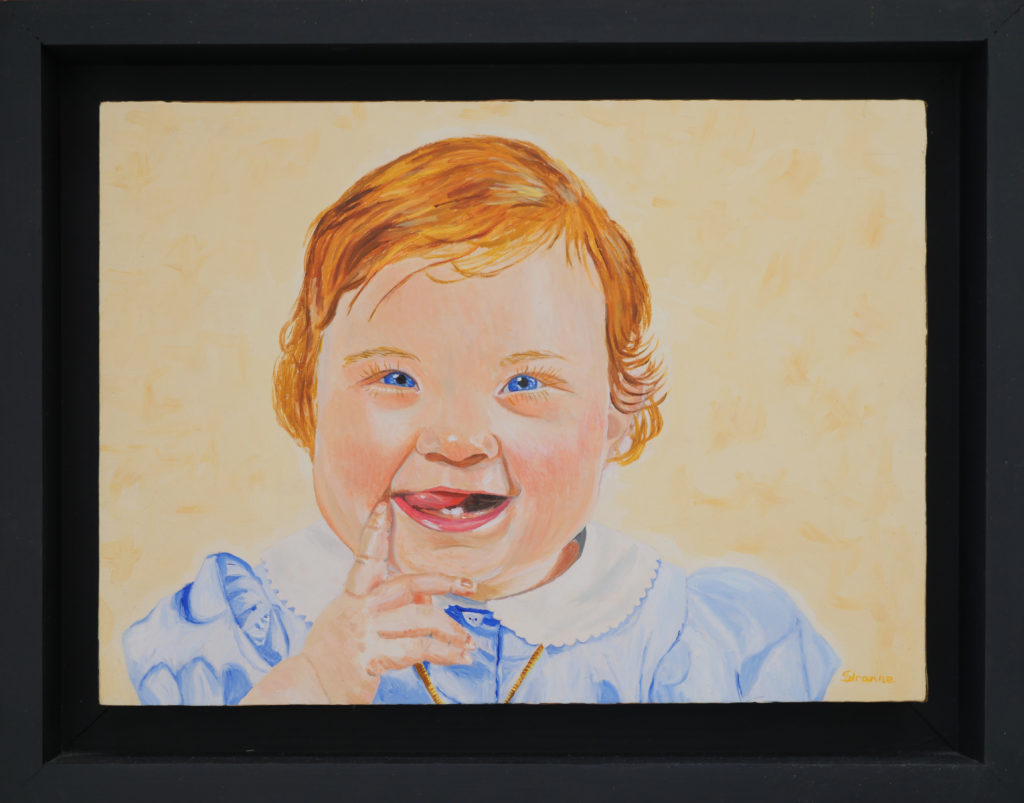 Oil on wood – 9,45 x 13 inch – Unique work – SOLD

Céleste daughter of the poet,
Life is a two-voice singers.
His forehead on yours is a reflect,
His lyre plays under your fingers.
On your eyes when his mouth leads
The kiss quiet and without shiver,
On your white and pink eyelids
The sweet kiss to more of her.
In his arms when he raises you
To show you to the jealous sky,
We believe his most divine dream is you
And let him caress on his knees high!
When his finger allows you to read
The verses he just sighed,
It looks like the soul of his lyre
Who leans on him to be inspired.
He recites; a tear shines after
In your eyes attached to him.
In this tear of his daughter
His heart is swimming; his glory to him!
Songs that your mouth reiterate
His moved heart enjoys twice.
Céleste daughter of the poet,
A two-voice singers life.
Alphonse de Lamartine